Do you want to become an expert in making donuts? Then our Master in Donuts is perfect for you!

Immerse yourself in the world of delicious donuts and discover all the secrets of their preparation. In this complete course, you will learn absolutely everything you need to create irresistible donuts.
Our chef, Camila, has traveled to more than 40 donut shops in the United States and more than 20 in Europe to gather the knowledge she will now share with you. This course is the result of her dedication and experience.
We will teach you how to make the best donut dough you can imagine: spongy, light and simply perfect. Plus, we'll explore more than 50 tempting fillings and dozens of delicious dips. But that's not all, we will also talk about the history of donuts, their various types and their origin, until we reach their current evolution. We will even address the latest cutting-edge techniques and the most technical aspects of each preparation.
In our Donuts Master, you will not only learn how to fry your donuts, but you will also discover baking options for those looking for healthier alternatives. We want your online learning experience to be as complete and enriching as if you were taking a face-to-face course.
In addition, we have included a special section to veganize all the recipes, so that you can offer vegan donuts to your clients and friends.

Don't wait any longer! Sign up and learn at your own pace and without time limits! Includes certification.

Not sure if this course is right for you?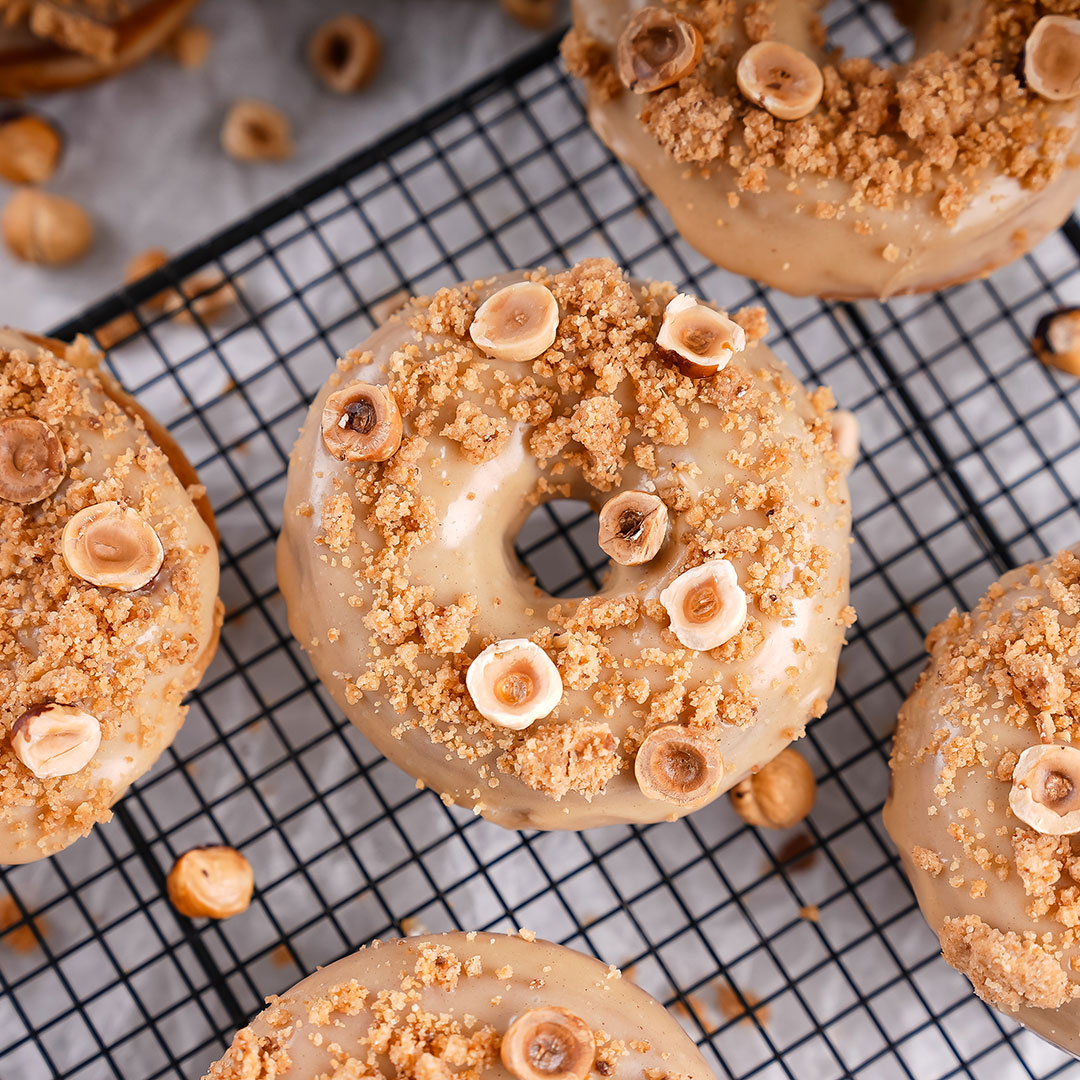 We will see what they are, the types of donuts and their anatomy.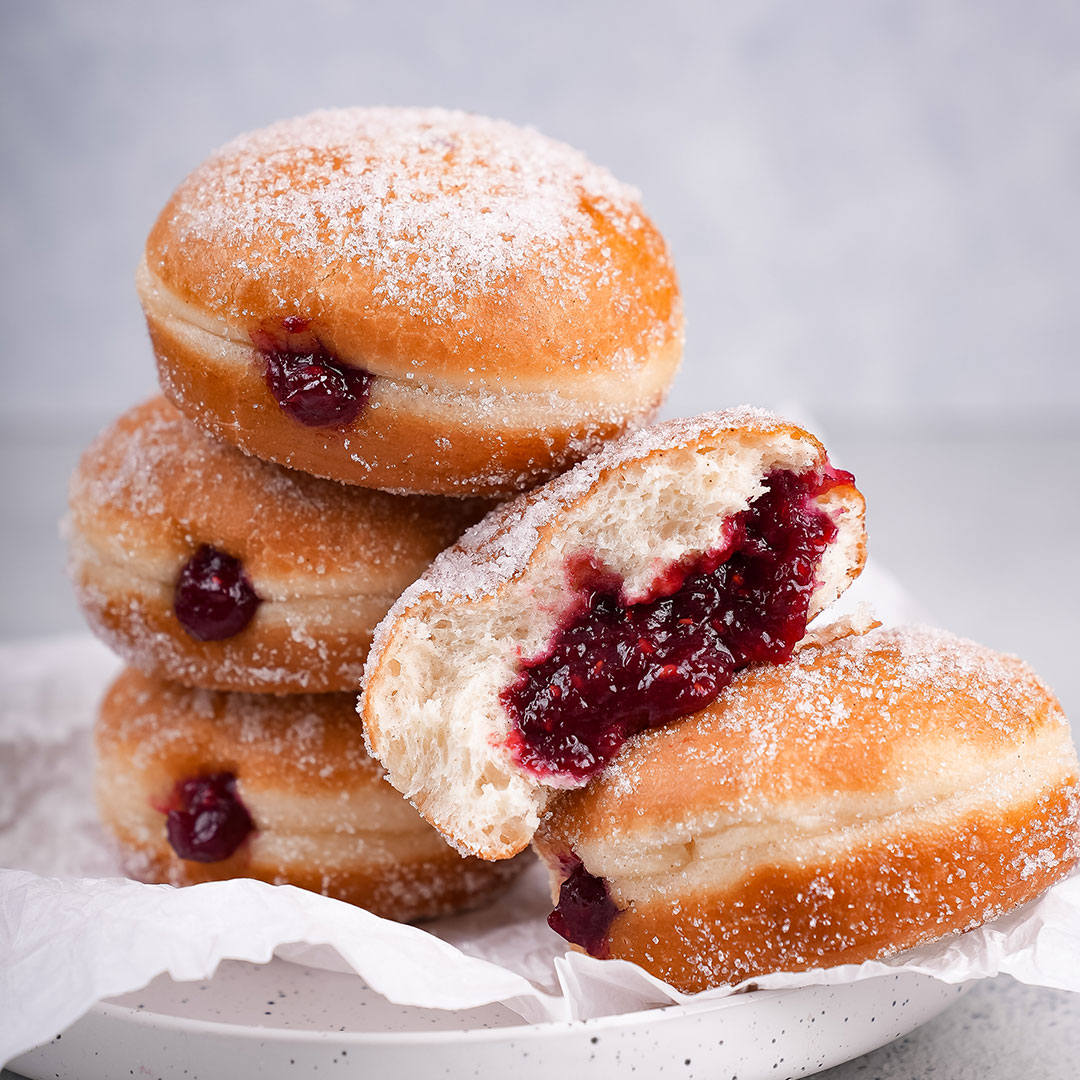 You will learn to make different flavors of dough: cocoa, red velvet, coffee and matcha.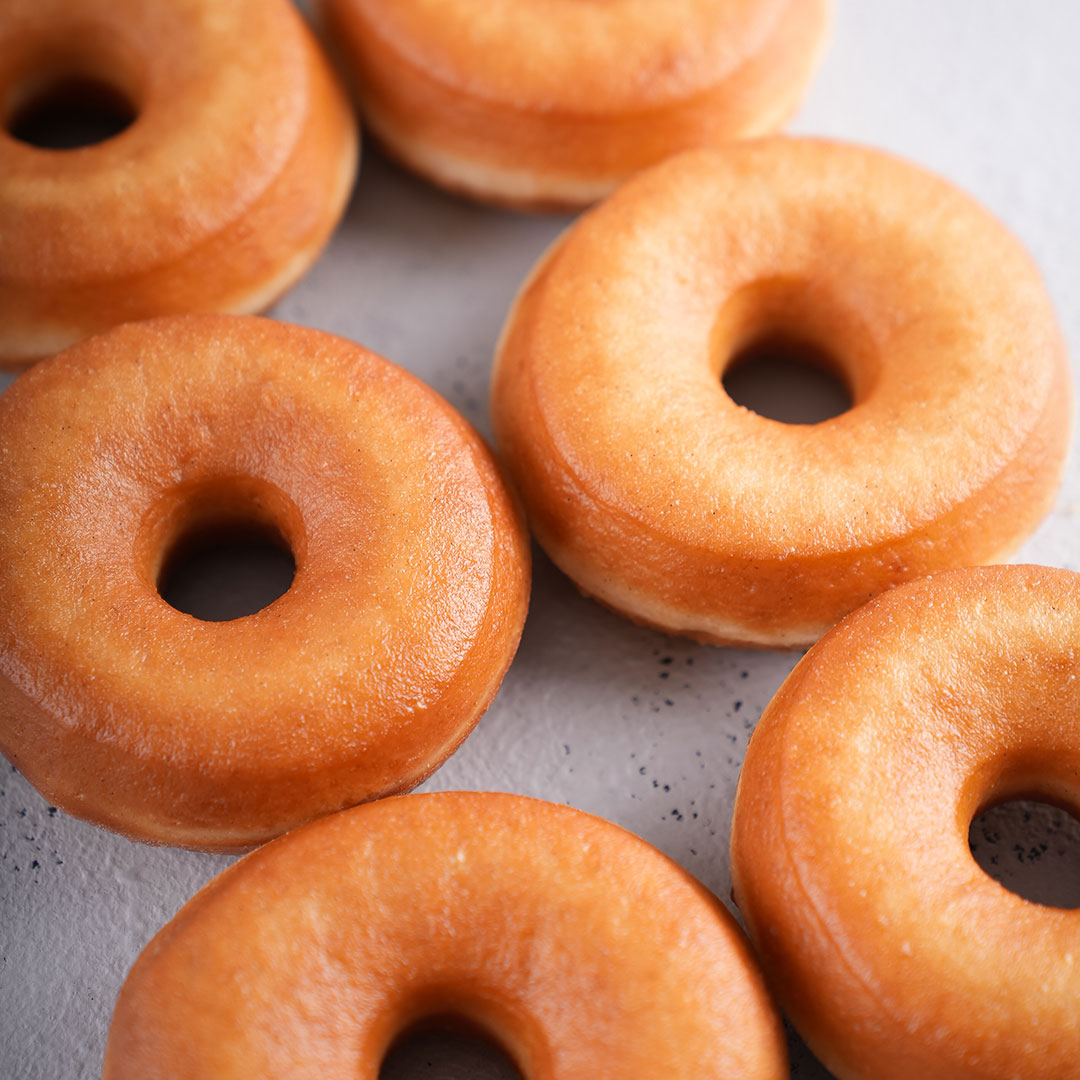 We will see everything about the ingredients and processes with proper fermentation.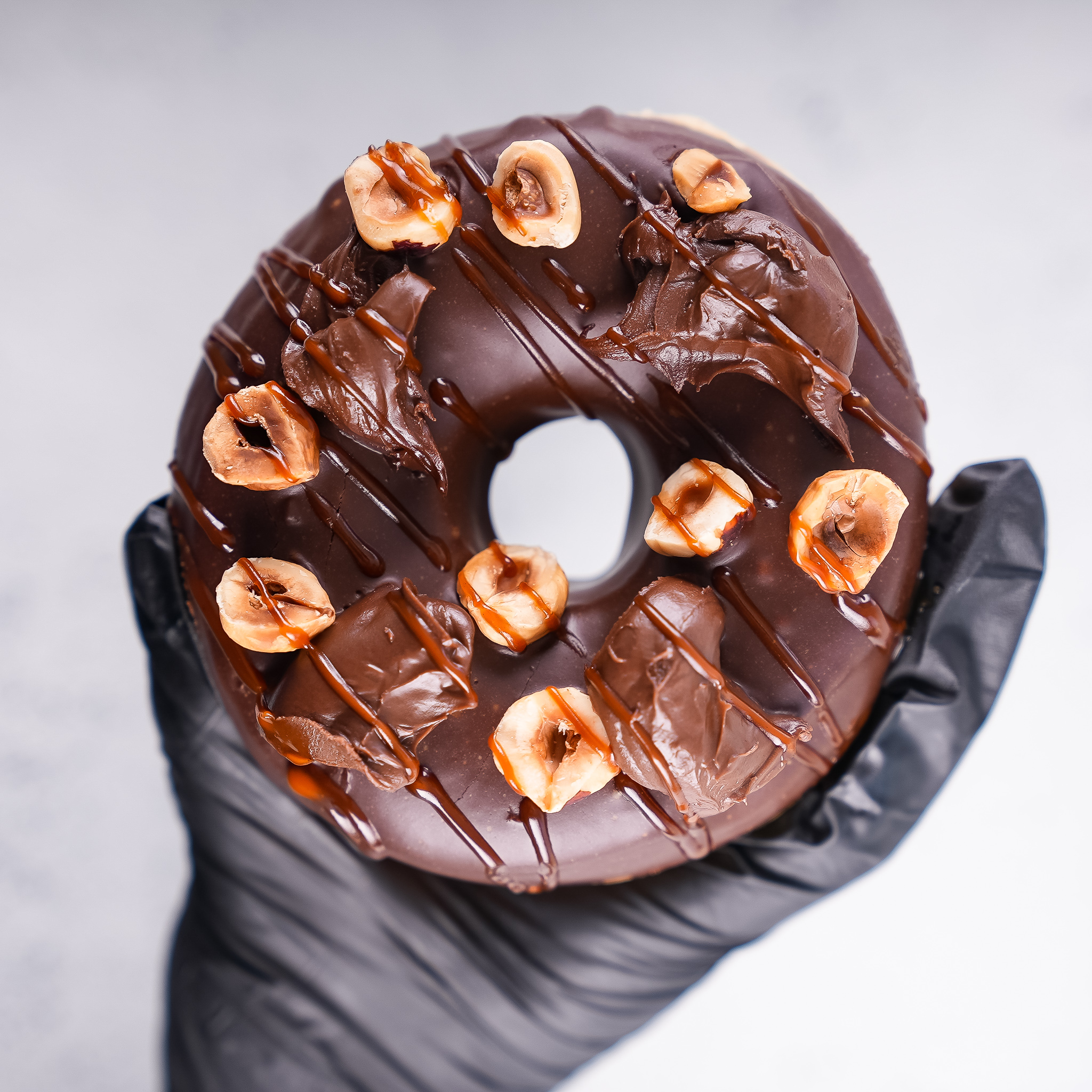 + 30 flavors and variety of donuts

Including classic, stuffed, berlins, crullers and cronuts.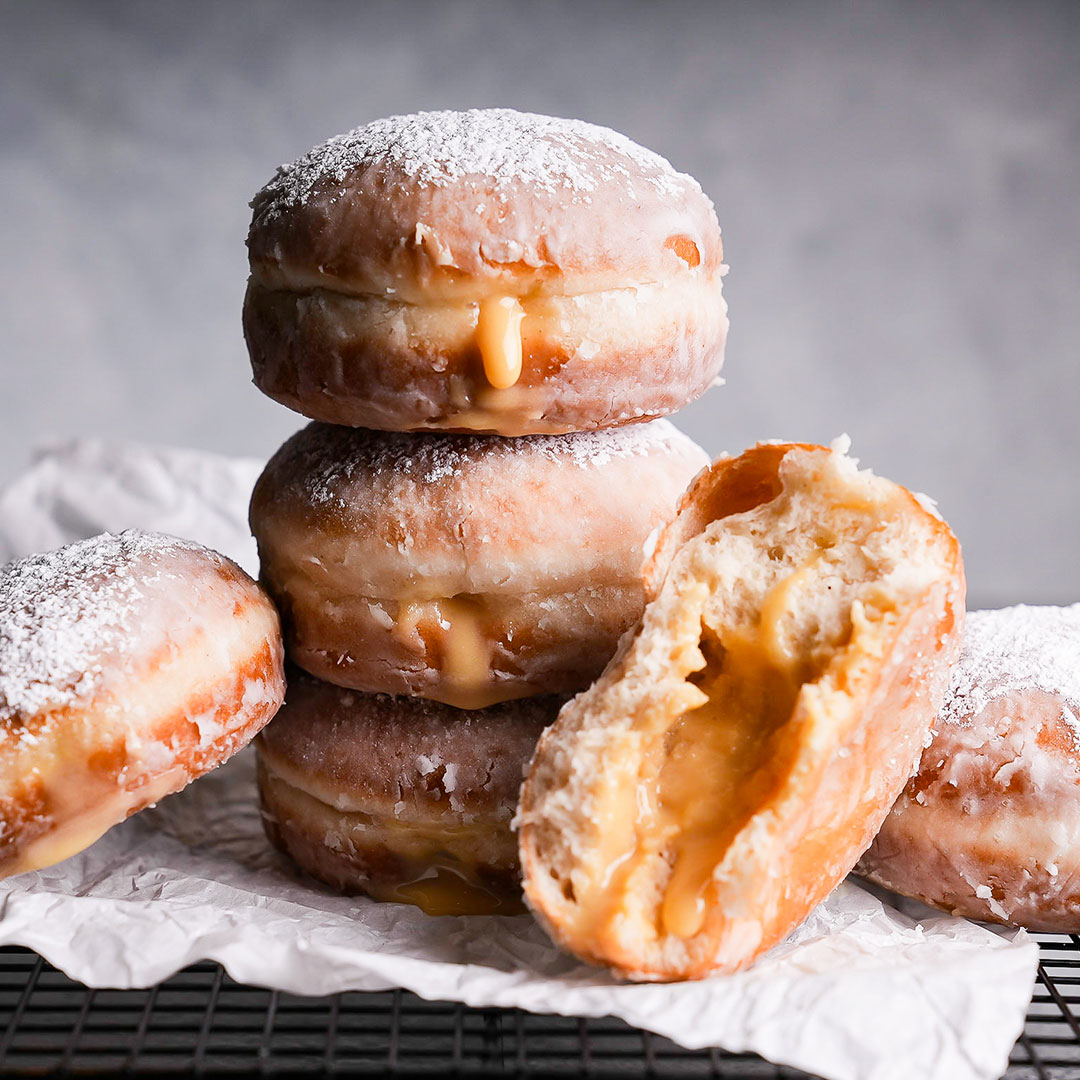 You will learn everything about frying. How to fry in a pot or fryer. We will also see baked donuts.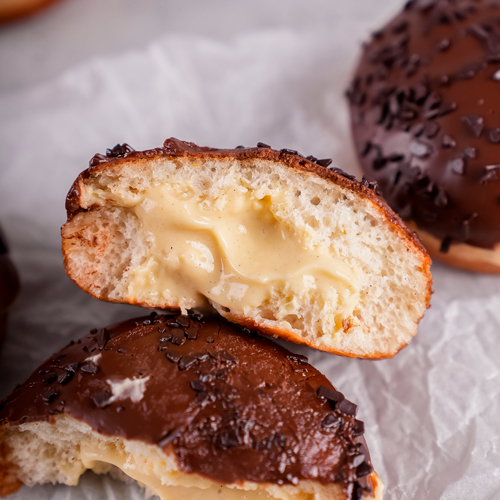 We make step by step pastry creams, gels, compotes, creams in different flavors.

Baths, icings and toppings

We will see the preparation and topping technique for the donuts.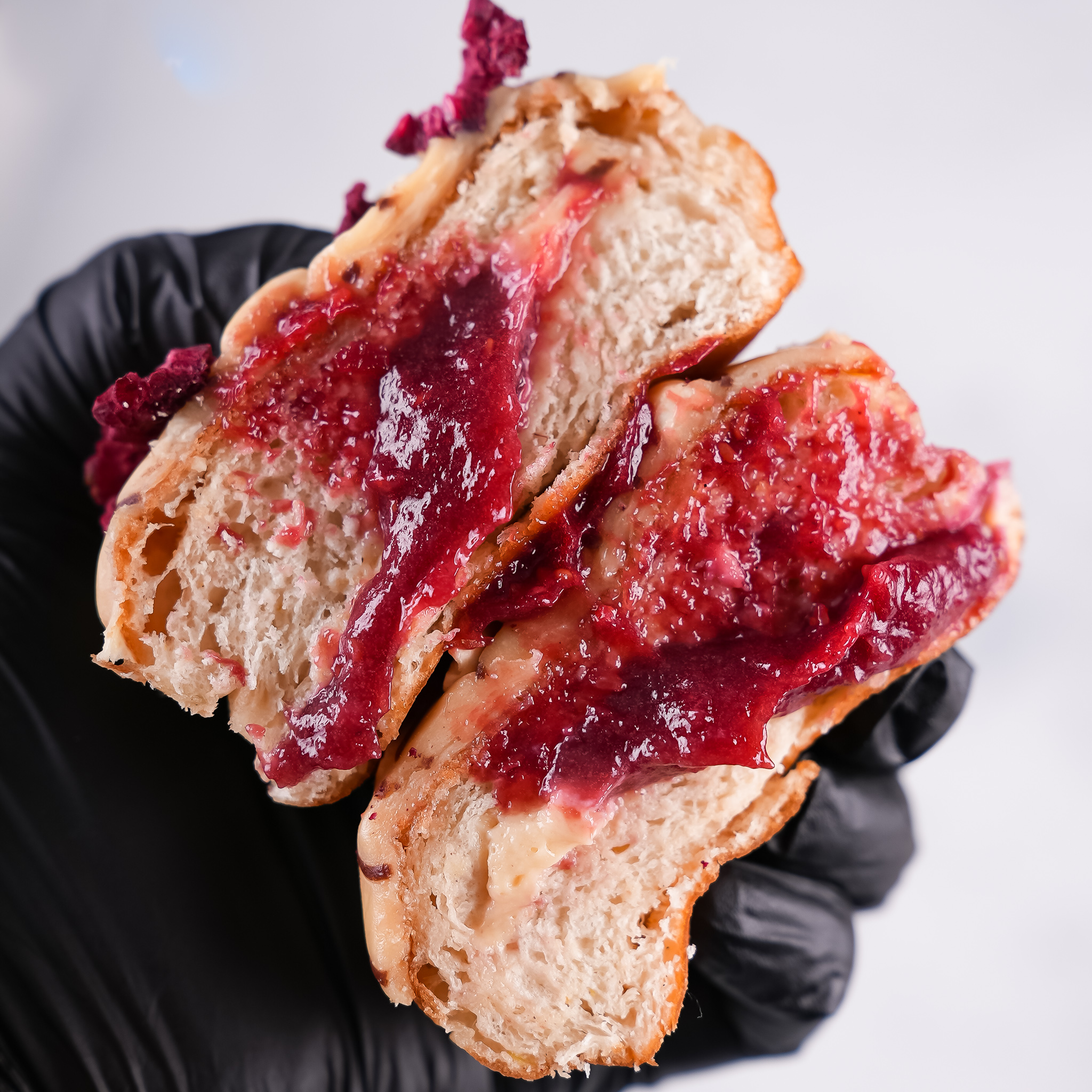 What is veganism? We will see how to veganize and what ingredients to use.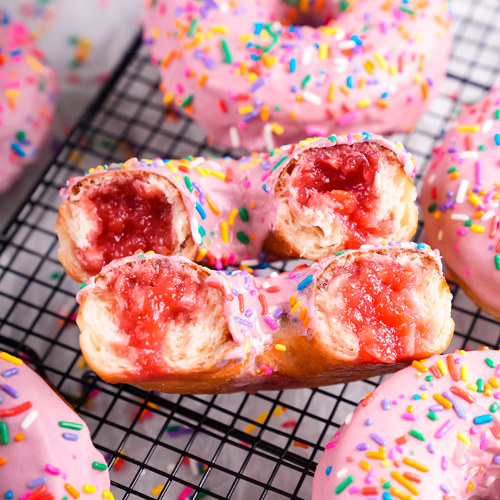 Strawberry funfetti donut

Classic strawberry donut, filled with homemade strawberry compote, covered with strawberry icing and Funfetti.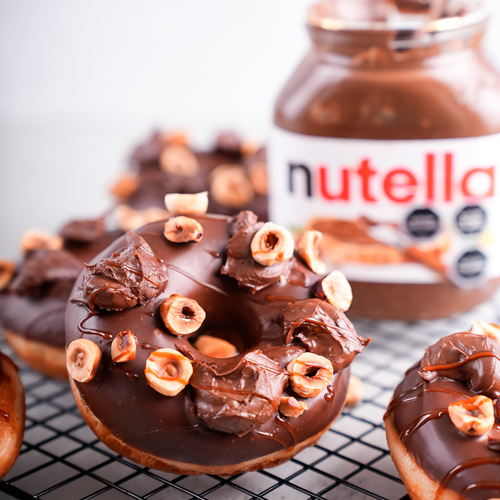 Filled with hazelnut gianduja pastry cream, milk chocolate bath, Nutella bites and toffee decoration.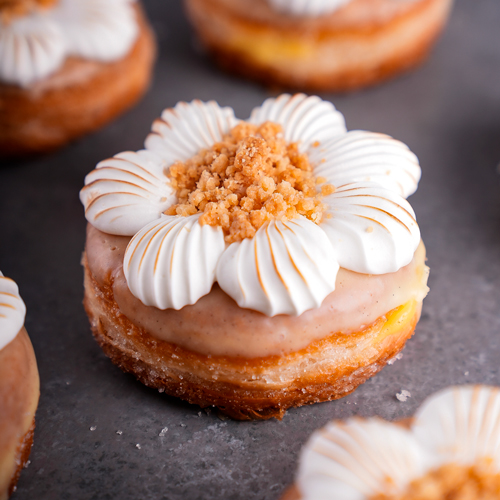 Filled with lemon curd and lemon-vanilla gel, vanilla icing, lemon crumble and meringue flower.
See all recipes in "What will you learn?" section.

How does the course works

The course includes videos of each preparation, from start to finish, a printable recipe book so you have the recipes at hand and can follow the course without problems. In addition, our audiovisual team works with 3 cinema cameras so you can see everything from different angles, including the inside of the mixer.

Once you purchase the course, it will be available to you with no time limit, so you can watch it whenever you want and at your own pace.
The course, in addition to the recipes, includes a theory book, where you will learn about science and all the reasons for pastry.
Within the course you have a questions section, where you leave your doubts and the chef answers you personally.

Take advantage of this unique opportunity to improve your business!

Chilean pastry chef with 9 years of experience, owner and founder of StudioPas Academy, a school specialized in high-level pastry with more than 27,000 students. She is the American pastry champion at the Coupe du Monde de la Pâtisserie Americas 2022.
Camila began with a business of personalized cakes and pastries while studying a scientific degree (Bachelor in Biology), over time she decided to follow her vocation and study gastronomic administration in Chile, and then constantly specialize in several renowned schools around the world.
Chef Camila found her greatest calling in teaching and changing the educational system regarding pastry, which is why she decided to open StudioPas (formerly Taller Culinario Chile). Currently, she continues to teach classes in her face to face school, as well as internationally, an area in which she has been very successful thanks to her comprehensive education approach, in which she seeks to teach her students not only the preparation of products. , but also the gastronomic chemical background of these, resulting in a complete and comprehensive learning.
Camila is characterized by being a very close teacher with her students, always maintaining her willingness to answer questions and teach absolutely everything she knows.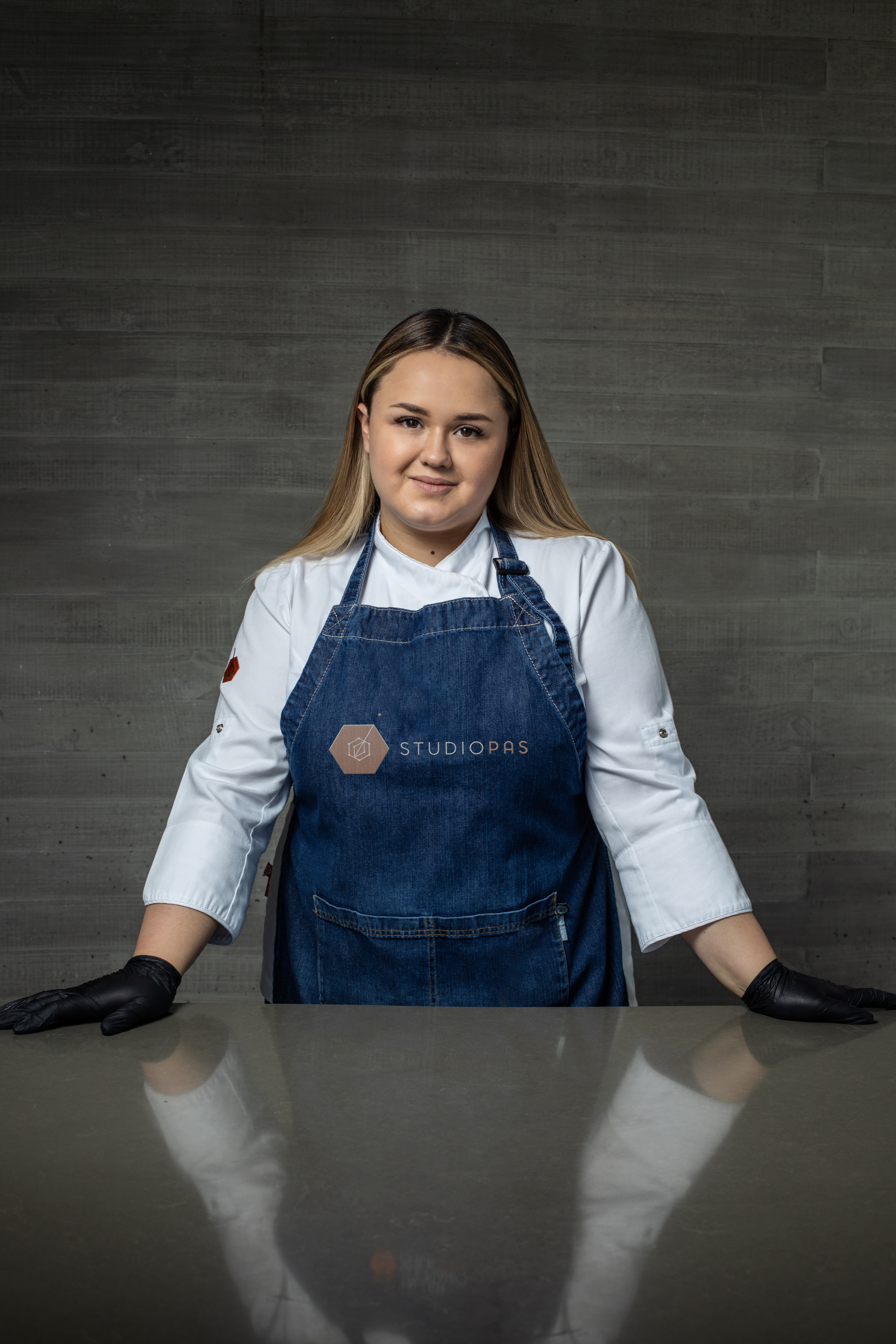 Obtain a certificate that guarantees your knowledge at the end of the course, to obtain it you will have to perform some tasks that will be evaluated by the chef. The STUDIOPAS certification has a high value in the labor market.