COURSE DESCRIPTION
You will learn 33 delicious cookies, made of more than 40 recipes, step by step with the best audiovisual quality you can imagine. In addition, the course is forever for you!
Course focused on the preparation of cookies, both modern and classic, from their history and anatomy to the most technical aspects of each preparation. You will learn the function of each of the ingredients, the reason for the processes, how to carry out each of the steps, recipe variations, performance, standardization and much more. We'll even show you the most common mistakes, their reasons, and of course how to avoid making them. In our course you will be able to see each of the recipes step by step, with a great audiovisual quality so that you feel as if you were here! You will not miss any part, you will even be able to see how the cookies are baked in the oven!
Our education model is comprehensive, you will learn from the most basic to the most complex and professional, understanding each process with an easy and practical language, so you do not need to have previous experience.
Chilean pastry chef with 9 years of experience, owner and founder of StudioPas Academy, a school specialized in high-level pastry with more than 27,000 students. She is the American pastry champion at the Coupe du Monde de la Pâtisserie Americas 2022.
Camila began with a business of personalized cakes and pastries while studying a scientific degree (Bachelor in Biology), over time she decided to follow her vocation and study gastronomic administration in Chile, and then constantly specialize in several renowned schools around the world.
Chef Camila found her greatest calling in teaching and changing the educational system regarding pastry, which is why she decided to open StudioPas (formerly Taller Culinario Chile). Currently, she continues to teach classes in her face to face school, as well as internationally, an area in which she has been very successful thanks to her comprehensive education approach, in which she seeks to teach her students not only the preparation of products. , but also the gastronomic chemical background of these, resulting in a complete and comprehensive learning.
Camila is characterized by being a very close teacher with her students, always maintaining her willingness to answer questions and teach absolutely everything she knows.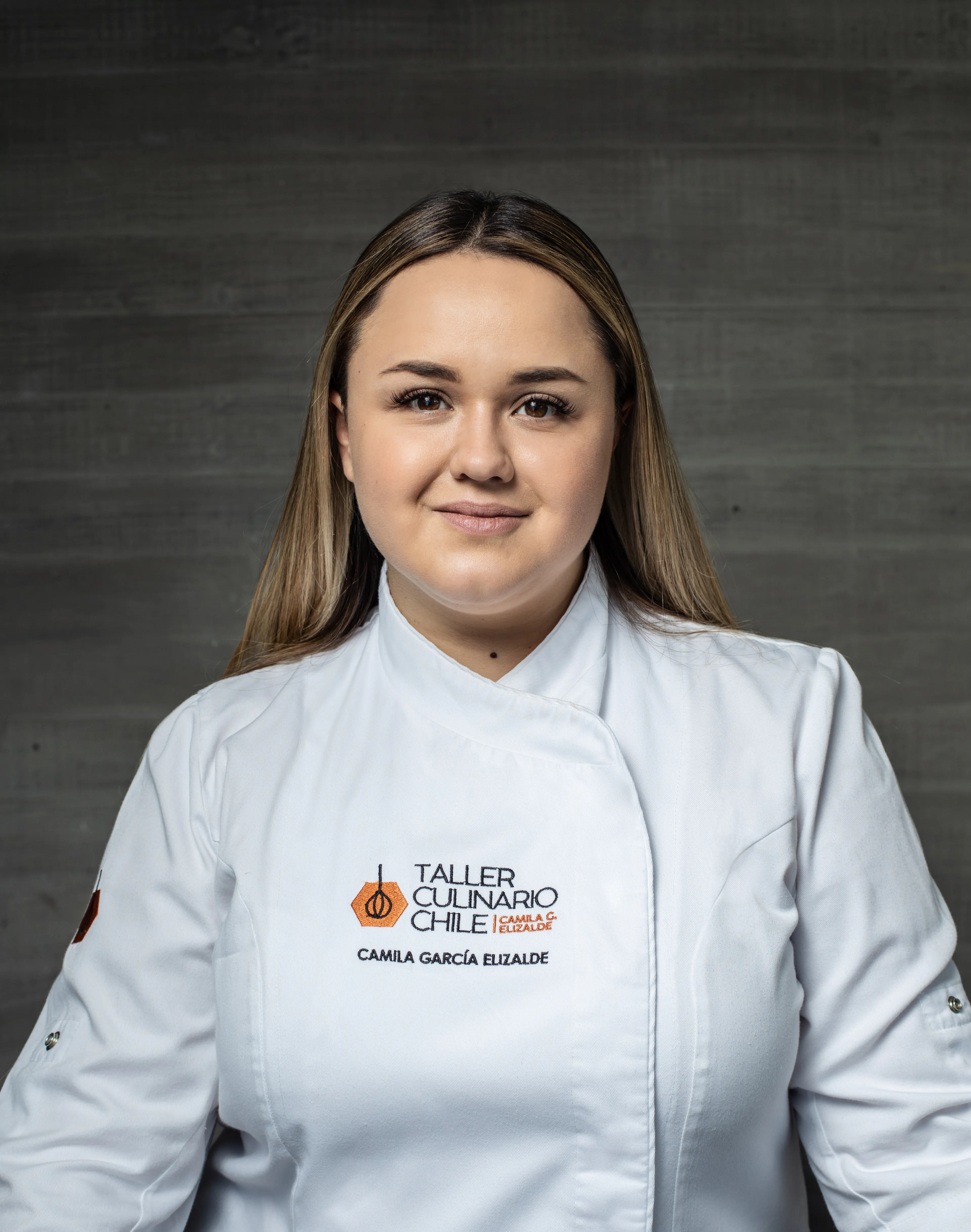 Obtain a certificate that guarantees your knowledge at the end of the course, to obtain it you will have to perform some tasks that will be evaluated by the chef. The STUDIOPAS certification has a high value in the labor market.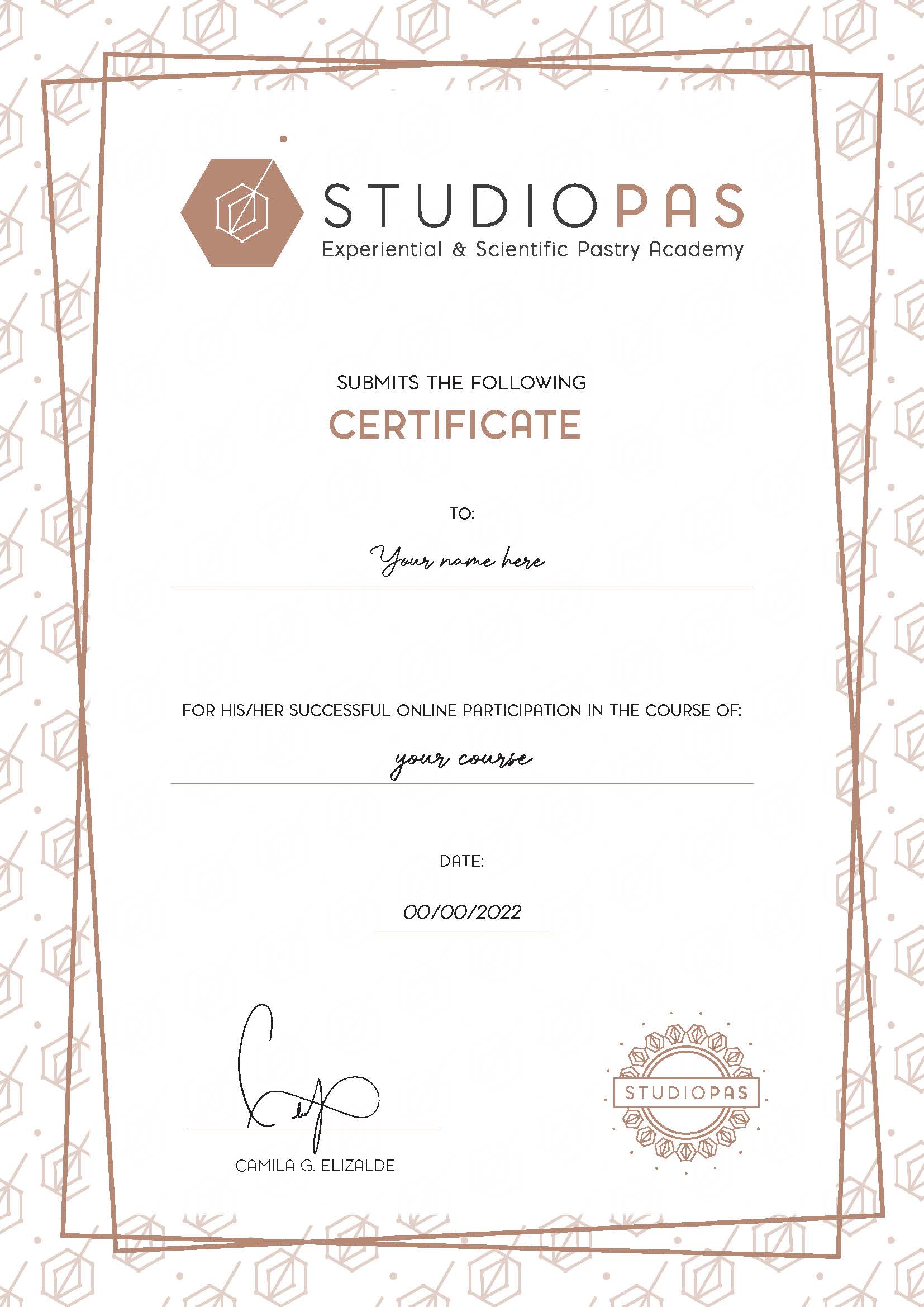 You might be interested in
Most of the students who took this course were also interested in these: