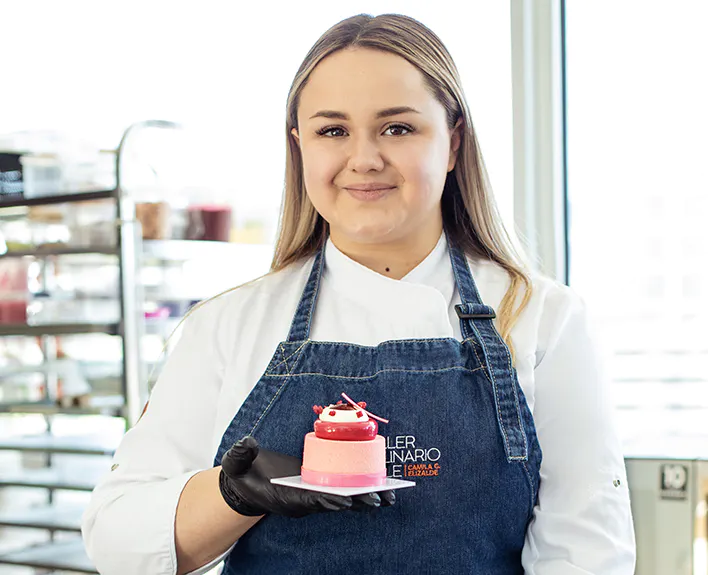 STUDIOPAS was born from the dream of being able to transform traditional pastry education, providing comprehensive learning, with the ability to specialize and train professionals capable of creating and innovating based on scientific knowledge. An education that allows us to understand not only the "how?" but also the "Why?". Since we believe that there is much more to discover in this world of pastry than just learning to "make".
Camila G. Elizalde is a Chilean pastry chef who is only 27 years old, of which she has already spent 9 working in the field. His career began in 2012 when he started a business of wedding cakes on request while studying a degree in biology, then decided to fully enter the world of gastronomy studying professionally for 4 years in Chile and in more than 12 countries, in This same period opens his first workshop and decides to create a new way of teaching pastry, focusing on scientific bases and avant-garde techniques, his enormous vocation for education caused a great gastronomic impact at the country level. Later, the workshop became a school with more than 20,000 students and was founded as STUDIOPAS. She is currently the President of the national pastry selection "La Roja Dulce" that participates in the "Coupe du Monde de la Pâtisserie", she is also a source of inspiration for many young women and a world-renowned pastry chef.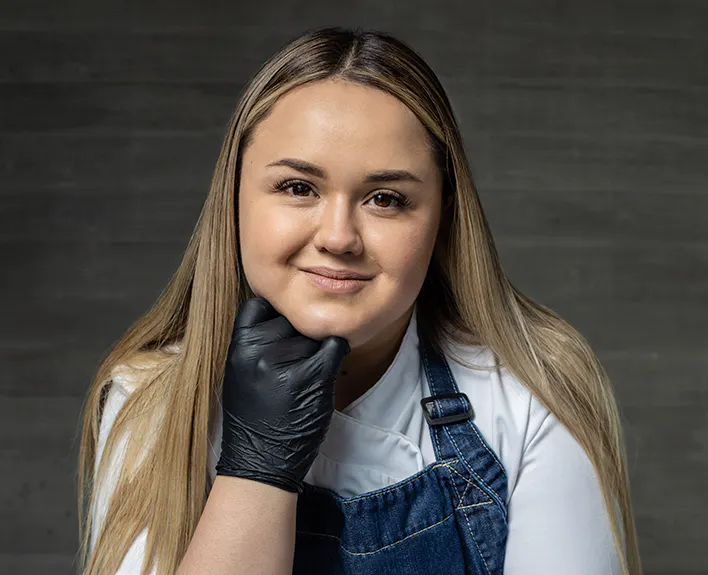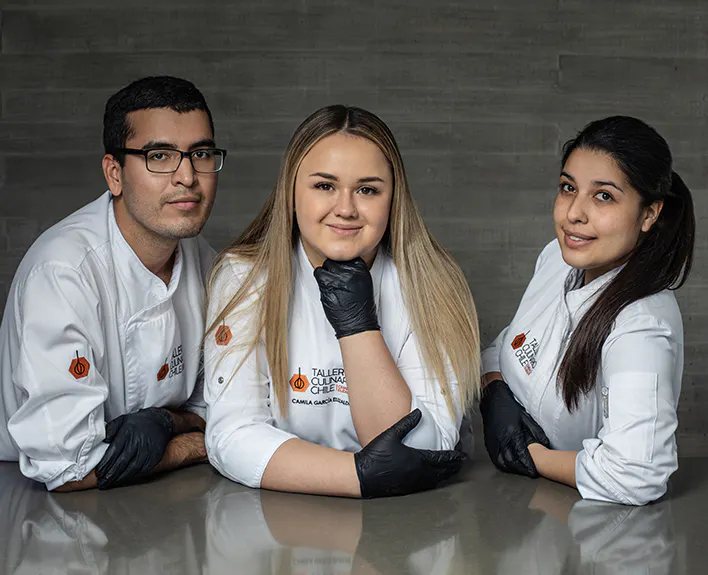 We believe that pastry is much more than just recipes and techniques. It is the essence of its ingredients, their behaviors and their functionalities, it is understanding what role each part is fulfilling in a recipe. A pastry chef who fully understands his raw materials and how they work, is capable of applying techniques with reason, propriety and freedom to create unique products. We are here to change the way you see pastry, to teach you from the most basic and minimal, to the most complex and technical.
Because we want you to learn everything! We don't keep anything. At STUDIOPAS we are always going to give you as much knowledge as we can, explaining each of the techniques in depth, with scientific support and valid reasons that allow you to understand the "why?" of each of the recipes and techniques. Because we have more than seven years of experience in education, and we love what we do! We are interested in you having real and deep learning that allows you to have the necessary skills to create your own products. We don't just deliver recipes, we deliver knowledge, reasons and work philosophy. Because we accompany you during the process, we believe in your potential and we are a support for you to achieve your goals. Because we already have a community of more than 20,000 students who want to change traditional pastry.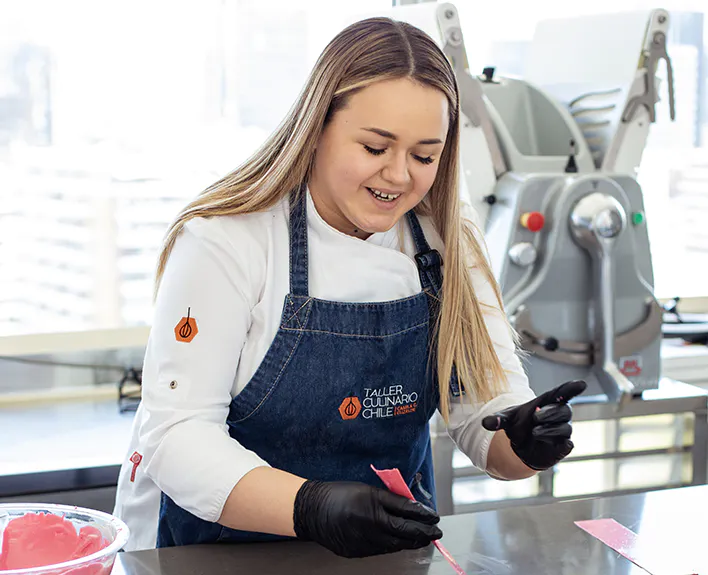 MEET THE TEAM
Who are behind STUDIOPAS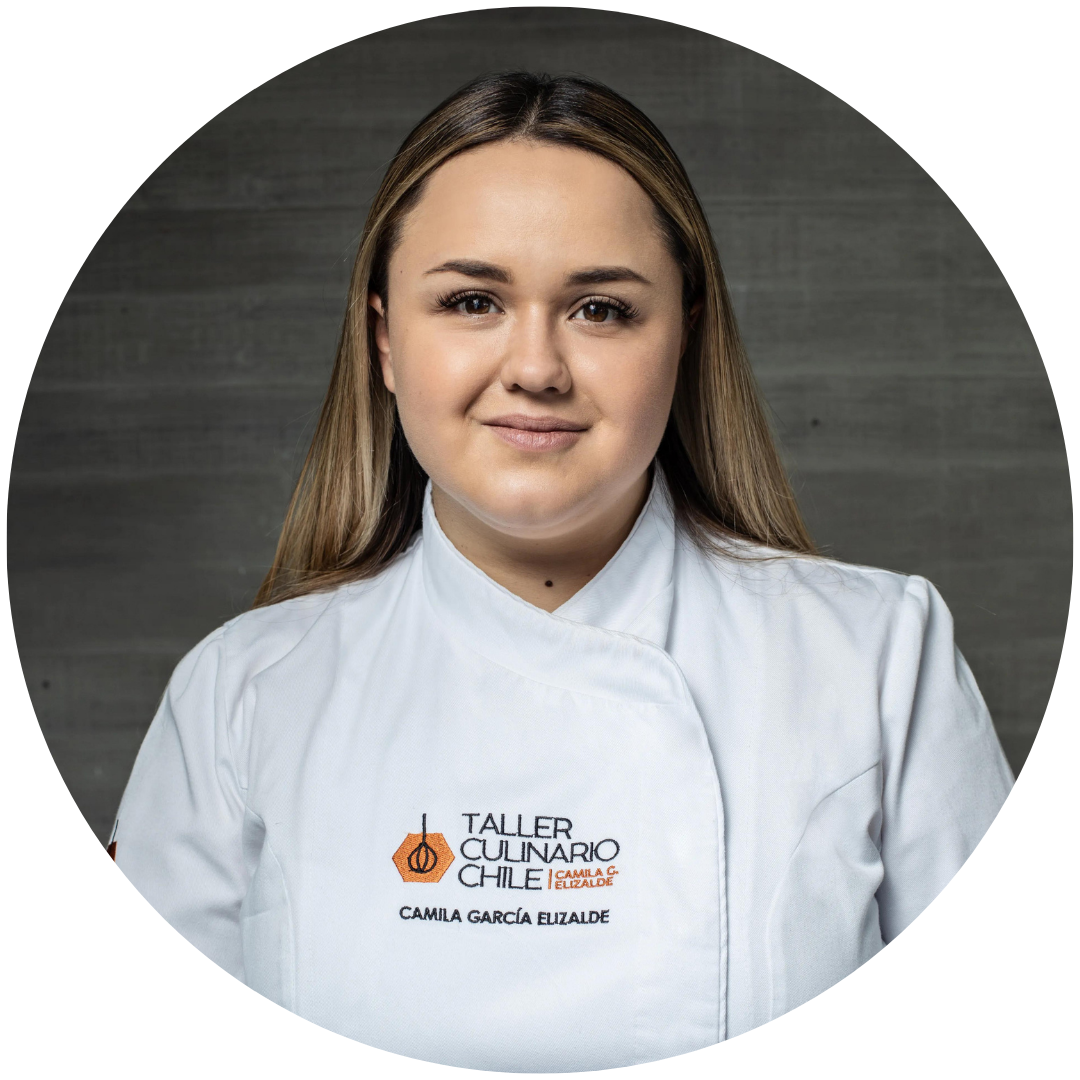 Camila G. Elizalde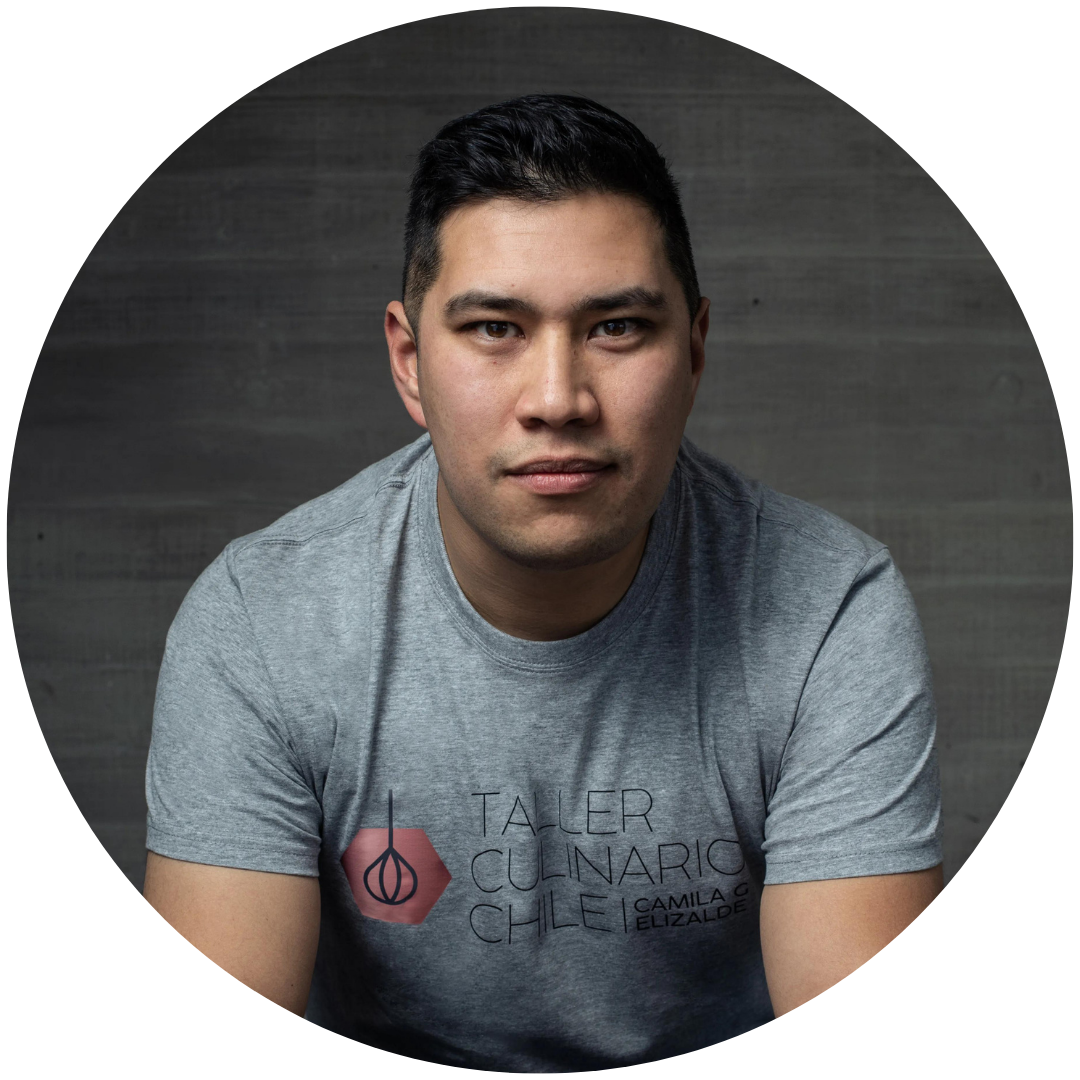 Nimai Moya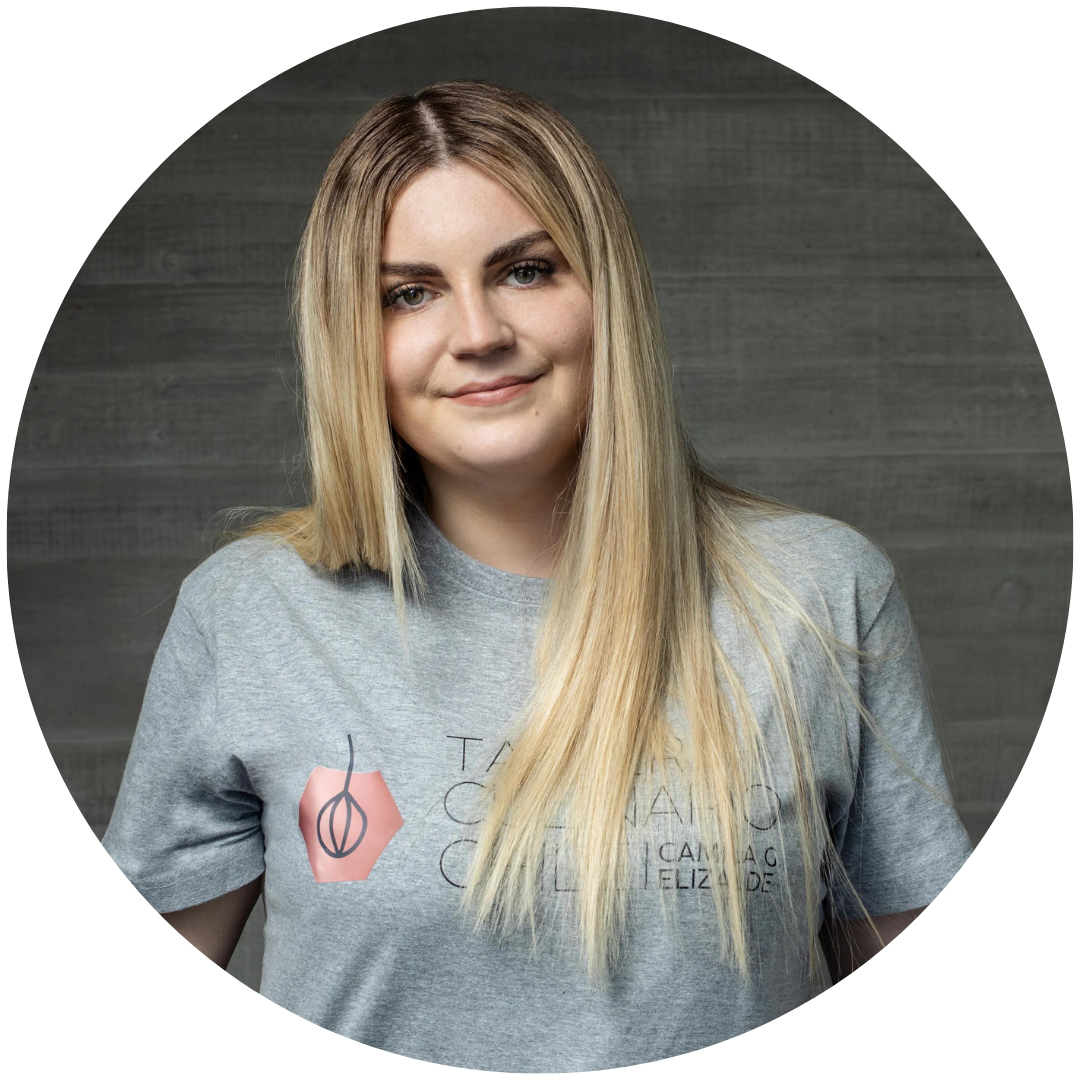 Francisca Zerega
Sales & customers service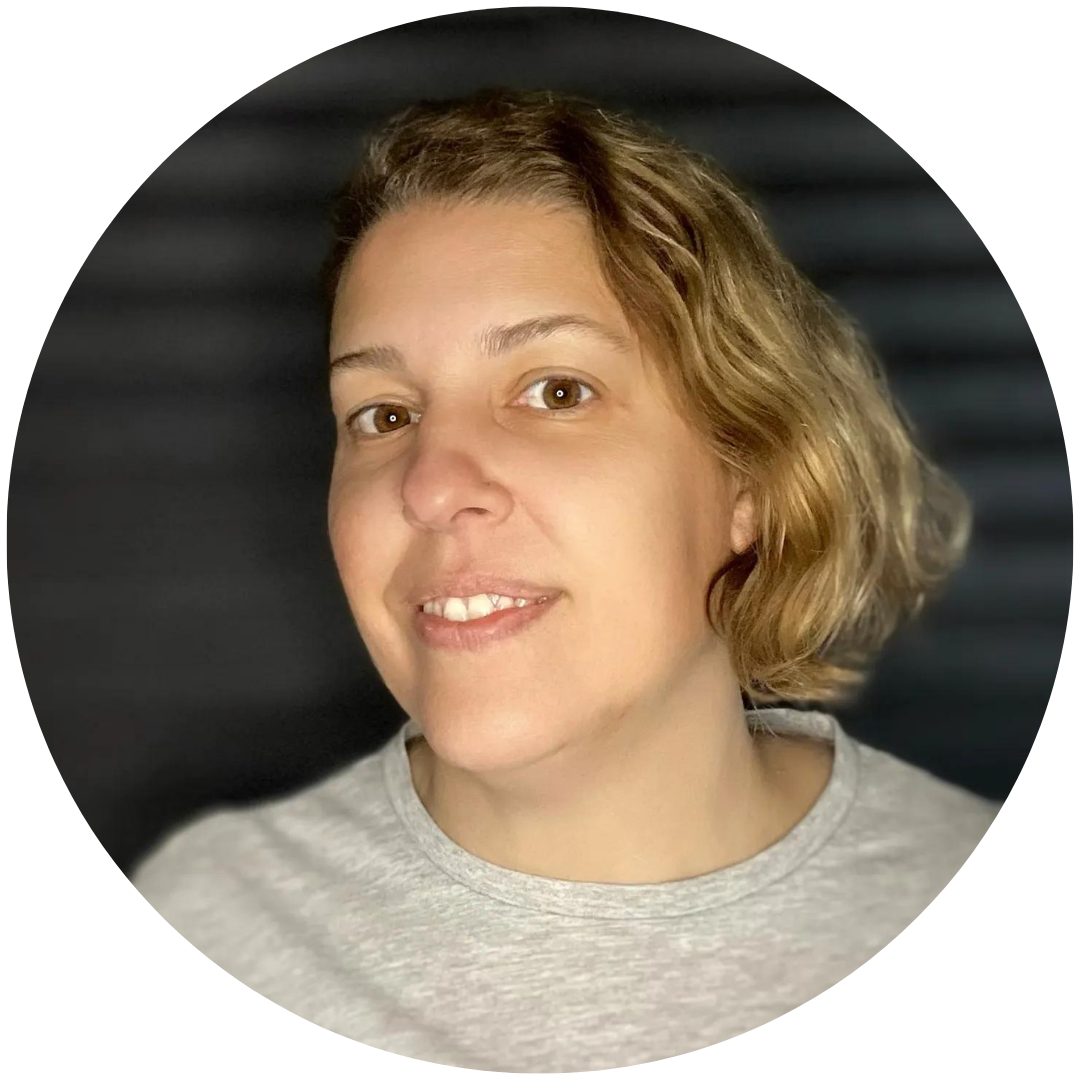 Maia Fridman
Brand Designer and Logistics Support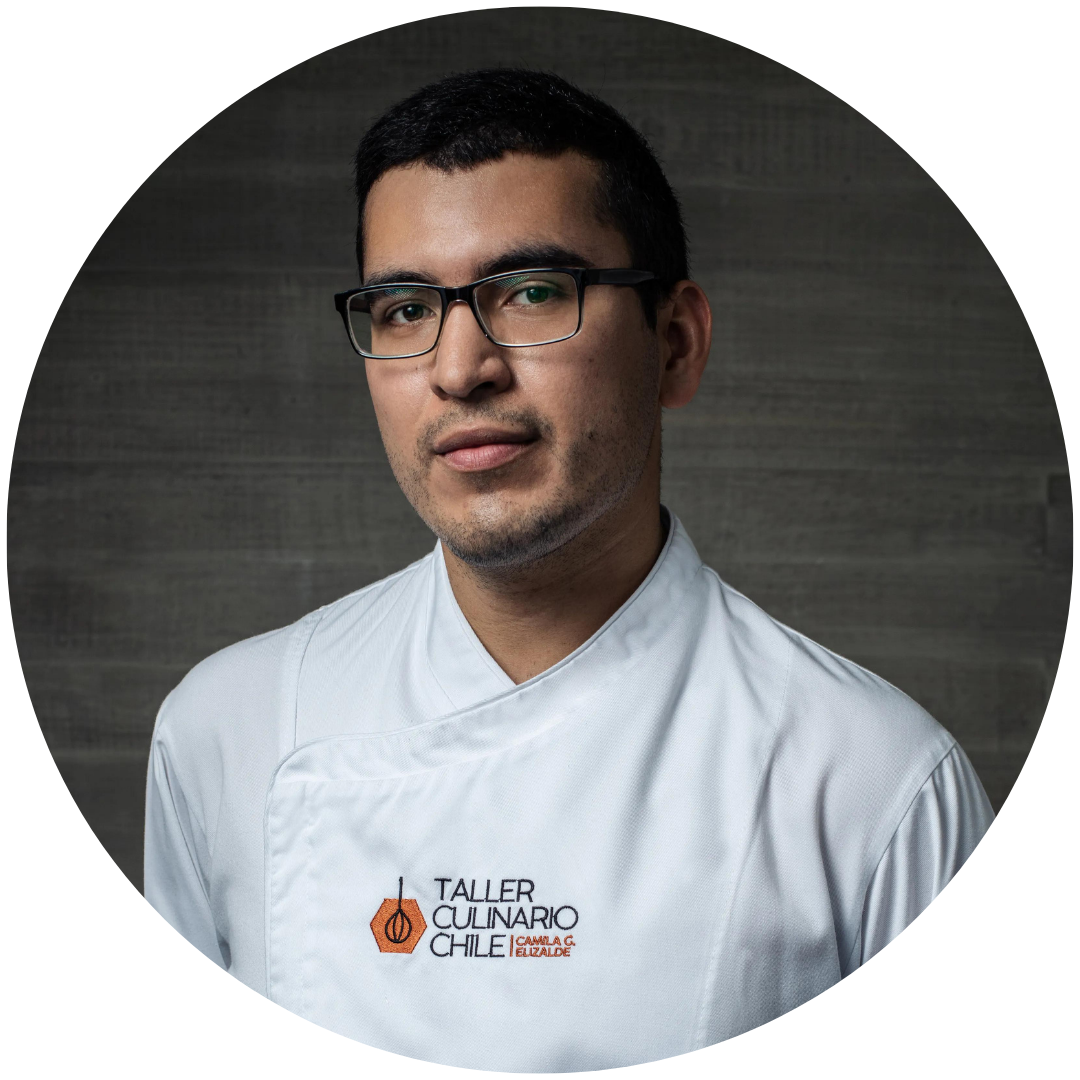 Alan Escobar
OUR PARTNERS
Who support us